Quantifying The Impact of Food Waste Reduction In Your P&L
A guide for operators to isolate cost savings and margin impact with Winnow's Food Waste food waste P&L Methodology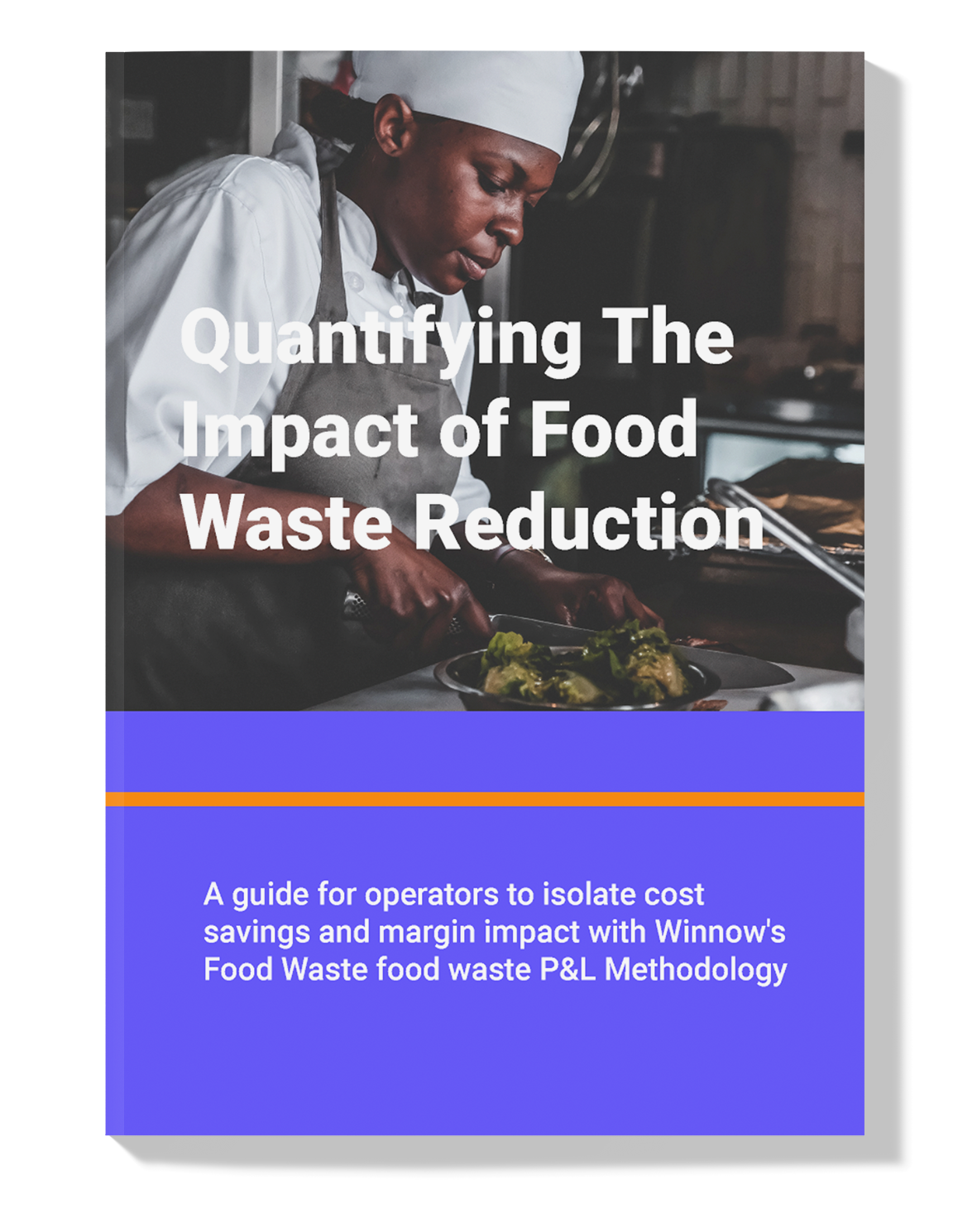 With food prices at their highest level in over 60 years, there's never been a more important time to tackle food waste.
The benefits of reducing food waste are well documented, however isolating the positive impact on a restaurant's P&L has always been challenging.
Winnow has developed a Food Waste P&L Methodology to help operators and finance analysts solve this problem.
Adjusting for inflation, mix, and purchasing volumes helps you isolate the impact that food waste reduction has, giving enterprises real-life proof points to scale up technology which drives both significant cost savings and environmental impact.
In this free e-book you will learn:
How reducing food waste can help hedge against inflation
How to isolate your food waste savings in your P&L
How to adjust for food price inflation in your analysis
How to bank savings from food waste reduction activities
Take a look at our template spreadsheet on food cost decomposition analysis for a greater understanding of our methodology.